Taking a small break and putting everything on hold for an hour straight to dive into the life of Arnaud, the agency's co-founder, was a particularly enlightening experience. Welcome to his story and his world that will help you better understand the creative bear behind Absolute!
Life before Absolute
Yes, despite appearances, Arnaud had a life before Absolute! As a teenager, Arnaud experienced his first love for drawing, the aesthetics of beautiful things, the relationship with nature and a fiery passion for cars and basketball. These interests bubbled up inside him and he honoured them by drawing them on notebooks he had lying around. But as the years went by, it was time to choose a professional path.
"I didn't know what to do with my life, so I reluctantly decided to go to law school. But I quickly hit a wall, as the courses were too theoretical and didn't suit me at all."
Journalism, a love story
"Ahh journalism…" Arnaud pauses a bit, "Journalism has always surrounded me. Sometimes far away, sometimes very close to me. It is an unconditional attraction, sometimes very abstract, sometimes very concrete." You will understand more when you read the rest of the article, but "words" have a particularly special resonance for Arnaud, and have done so since he was very young.
"I was very lucky to have understanding parents who believed in me even when I didn't believe in myself and didn't know what to do. I realize that's been a real gift. They were entrepreneurs themselves, so I have been immersed in this mindset all my life. Which had its advantages … but also its limitations. I even had the opportunity to take over the business, but at 18 I wasn't and wanted to go my own way instead."
Direction Saint-Luc
After a few more or less risky attempts, Arnaud decided to do a 180° and tried his luck at Saint-Luc in Brussels. It was love at first sight! "The content of the courses, the teachers' approach and the school's creative spirit quickly made me understand that I was finally in the right place. I could finally shift gears and believe in what I was doing. A revelation!" 
Arnaud specialised in the field of advertising, because he wanted to develop an understanding of the world of communication in the broadest sense.
Sleepless nights when i'm on my own 
Afterwards, he did a couple of internships in advertising agencies, which confirmed his intention to get into communications rather than advertising. "For about two years, I worked for an agency where I became an automated magazine machine… No less than 9 magazines a month were being published at the time! I developed an expertise in terms of layout and graphic design. I also adopted a work methodology which was indispensable for me to do my work properly. This experience allowed me to understand that I clearly wanted to invest my energy and skills in quality rather than quantity! I still remember the sleepless nights spent at the agency to cope with the workload and, above all, to meet the deadlines with the printers!" 
Quarkxpress, an anthology
Arnaud then started working at ESN for two years. He was able to benefit from a very nice professional and human experience, while immersing himself in the world of the European institutions and all the organisations that surround them. At that time, there was no question of Adobe InDesign, Quarkxpress was still the one and only reference in terms of page layout!
"Today everything has become completely digital and we're losing a tangible relationship with our creations. At the time, we were still working with plastic films to control the layout, colour rendering, etc. A craft that I admittedly still miss a little today."
Magazines running through my veins
Arnaud continued his career with a third experience as a "design editor" at McCann (formerly McCann Erickson). A highly technical and (too) uncreative job. A new world, even more cliché than the advertising agency of the time. Hyper-creative people on scooters in the offices, big DJ headphones screwed to their heads, … Not quite Arnaud's thing!
"Make the content more attractive, highlight it and give it credit, rather than just making "a beautiful design" around the texts. This had become my credo. " 
Baby Absolute
Hélène, his wife, his colleague, and co-founder of the agency, was working as a freelancer at the time and she won a contract with Touring to create their official magazine. "The opportunity was there in front of me, to found Absolute Agency and to put to good use my experience and expertise developed over the last few years, during long days and long sleepless nights!"
"Creating our own agency was not an end in itself, but the opportunity presented itself and I didn't have to think twice. I intended to work for ourselves from now on and develop a business 'on our own' rather than working for others." 
"I managed the magazine with the largest number of copies in Belgium at the time, and I am very proud of that!" 
Proud to be proud
When I asked Arnaud about a project that would stand out, he paused because sorting through fifteen years of projects is certainly not an easy task!
"If there is one project I feel proud of, it is the EPCA book we produced a few years ago. Again, my love of journalism, layout, graphics and photography made this book a great achievement for me. Print is still something sacred to me, even though I am also a fervent digital user. But a book… it opens, it has a smell, a feel, a format, and you can leave it somewhere at home and then find it again and rediscover it."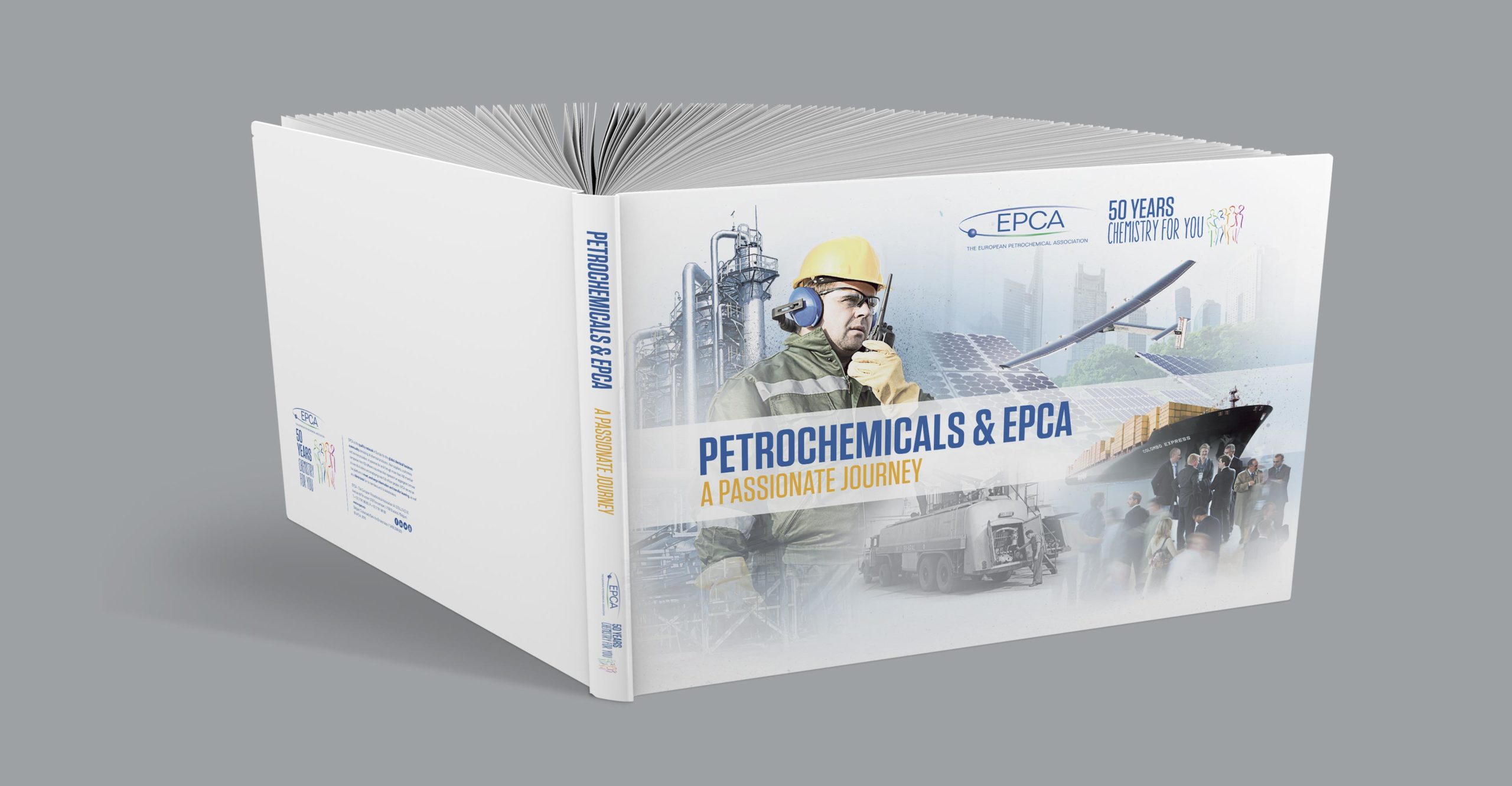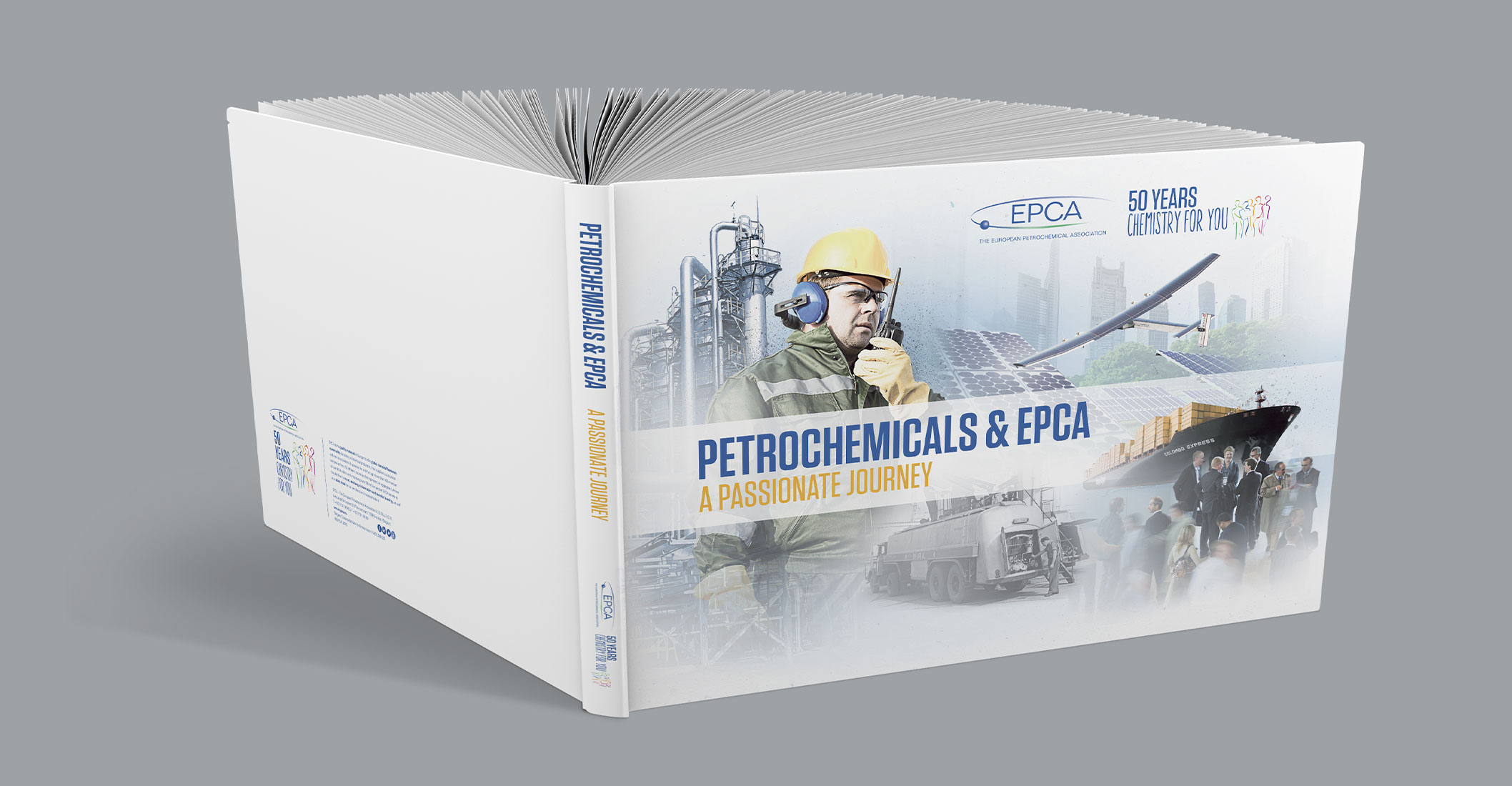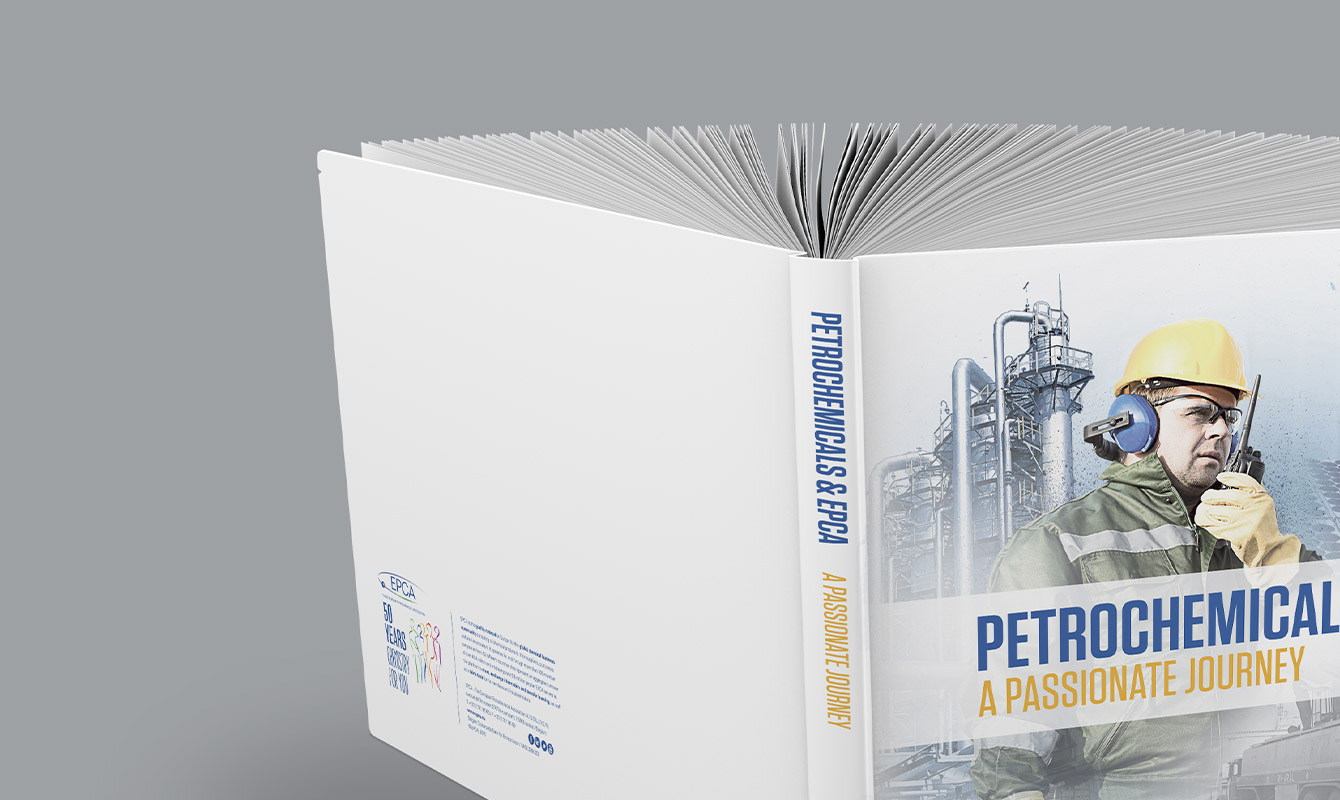 "But more generally speaking, having lived with a father who was too busy developing his business to be present at home, perhaps what I am most proud of is having managed to create a healthy work life balance. I have been able to share time with my children every morning and evening. I wouldn't say it's been perfect, far from it, but I've always worked to ensure that this balance is present, even in times when my working days were a bit … nocturnal!"
I still have a dream
"Yes, I'm even more aware of my dreams now that I realize that time has passed at the speed of light. These fifteen years have been frenetic, and I admit that I have taken little time to think about myself, my dreams, my deepest desires, sometimes buried under my roles as founder of the agency, husband, father… I would say that I feel a sincere desire to taste the great outdoors and 'Mother Nature'. To feel this return to my roots, to reconnect with the natural elements that are clearly part of my childhood. With, of course, a camera or a drone within hand's reach, to continue to feed my love of aesthetics."
The creative bear
"Haha the creative bear! I'll take this opportunity to share with our readers that I sometimes describe myself as a bear in its cave, with its own little habits, its own system of functioning, its own rituals and habits! It is true that I like to be alone or with my colleagues, around my double screen, and to plunge limitlessly into a layout project, and not to count my hours any more. It's a bit like a painter in front of his canvas who finds his inspiration and ends up forgetting to eat, drink and sleep! It's sometimes difficult, if not impossible, to get away from my desk in such cases."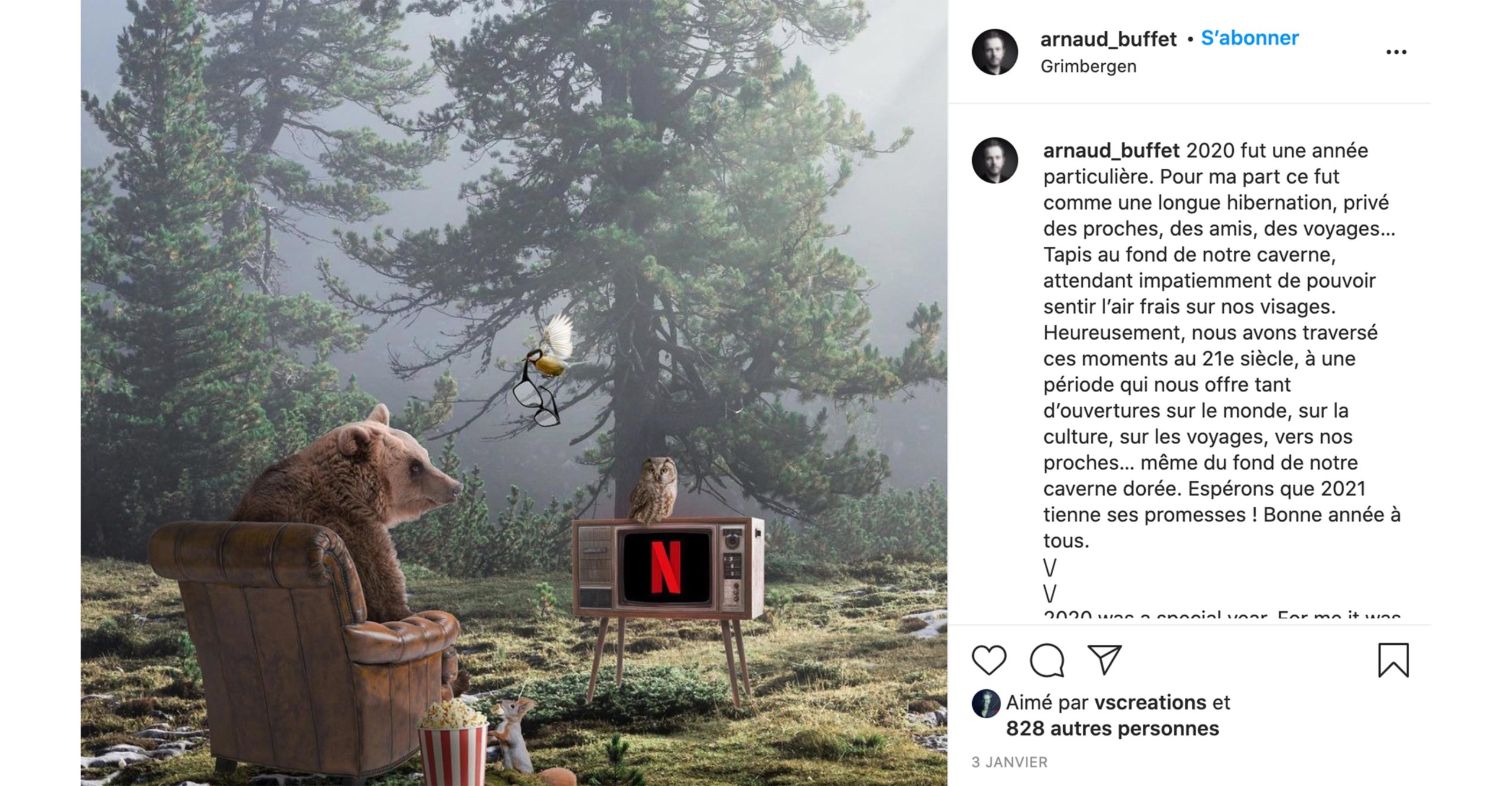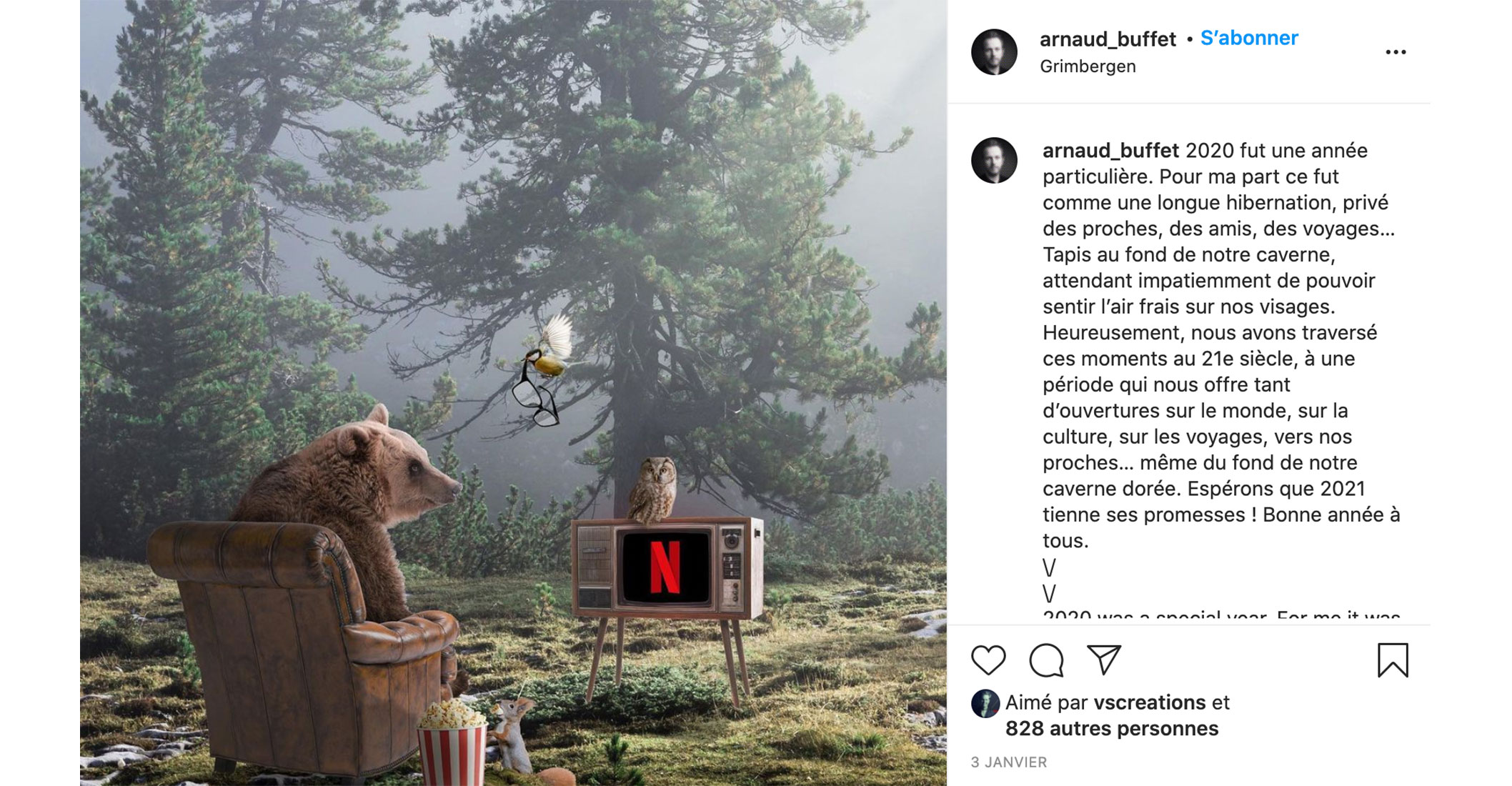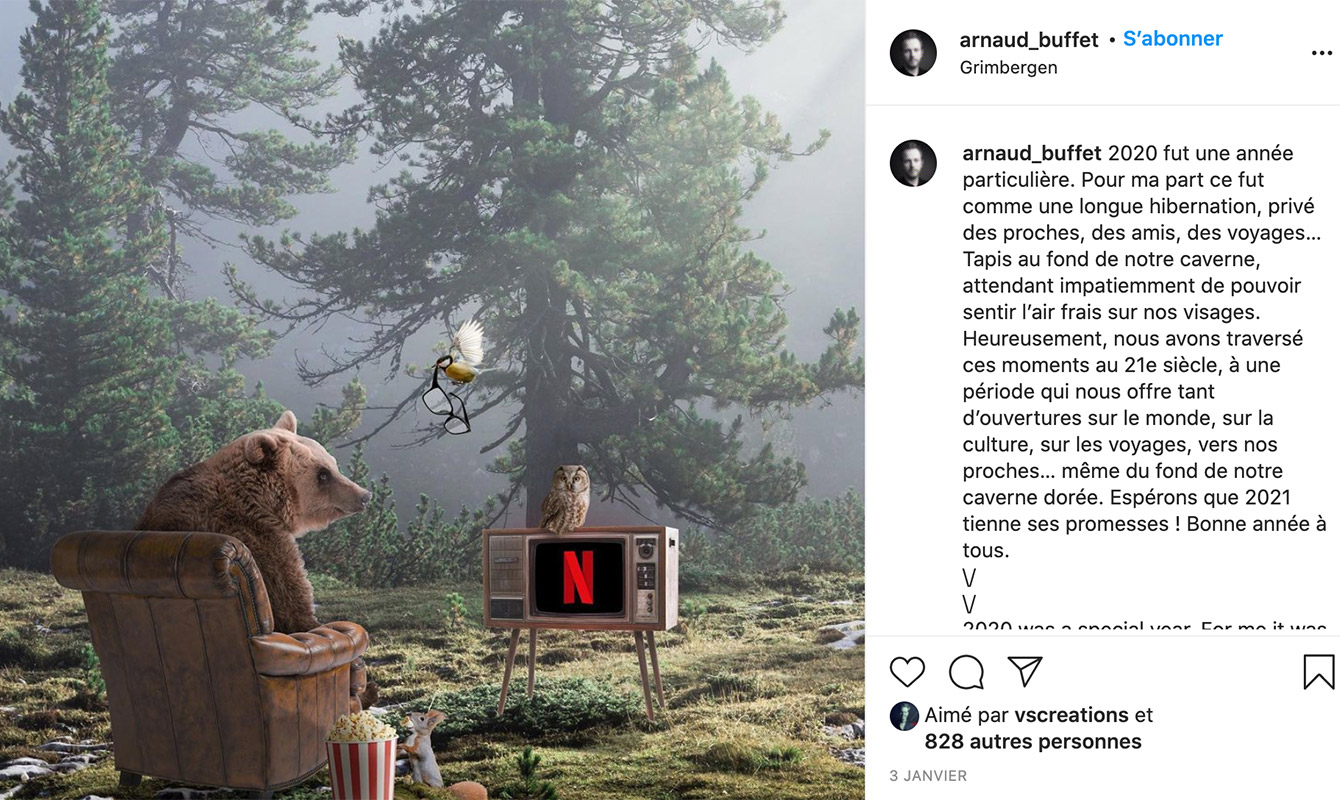 Human after all
"At this point, I would like to take the opportunity to underline the importance of the human relationships that this Absolute adventure has brought me. Colleagues at the agency, old hands, the new wave, trusted partners, clients. The further I go in life, the more I feel the benefits of all these relationships, even at more complex moments. I continue and will probably continue until the end of my life to "believe in the human being", in its capacity to feed the world with precious, simple and magical moments."
Author: Mathieu Bonte