Our very own Pablo (graphic designer) & Jean (digital designer) were invited by Math (Marketing Director & Communication Specialist) to collaborate for the European Custom Board Show to create a brand new visual identity for the 2020 edition of their event. A truly passionate project for them where they could unleash all their creative energy.
We sat down with the Dynamic Duo to talk about their complementary skills, creative process and taste in design and aesthetics.
Why did you join the European Custom Board Show and what are your responsibilities within the organisation ?
We have collaborated with Math (Mata7ik) on several art projects in the past. So we felt it was time to jump on a new, bigger challenge and to start this global branding project for the European Custom Board Show (2020 edition). We really wanted to work on a project which would allow us to be free in terms of creativity, and which is in a tight relation with the skate world that we love so much. The opportunity was right in front of us, so we jumped into it without too much hesitation, because the feeling was good with this project! Things went fast because the branding of the event was in fact the basis of everything. The whole team was expecting some qualitative results to start the digital communication (social media, website, video teaser, …). To be clear, we are responsible for the brand identity of the project, from A to Z! We are really proud and happy to hold this responsability because it is the first time that Chalk Custom Board Project is hiring people and focusing so much on the aesthetics of the event! We put a lot of pressure on ourselves to not disappoint the team! 🙂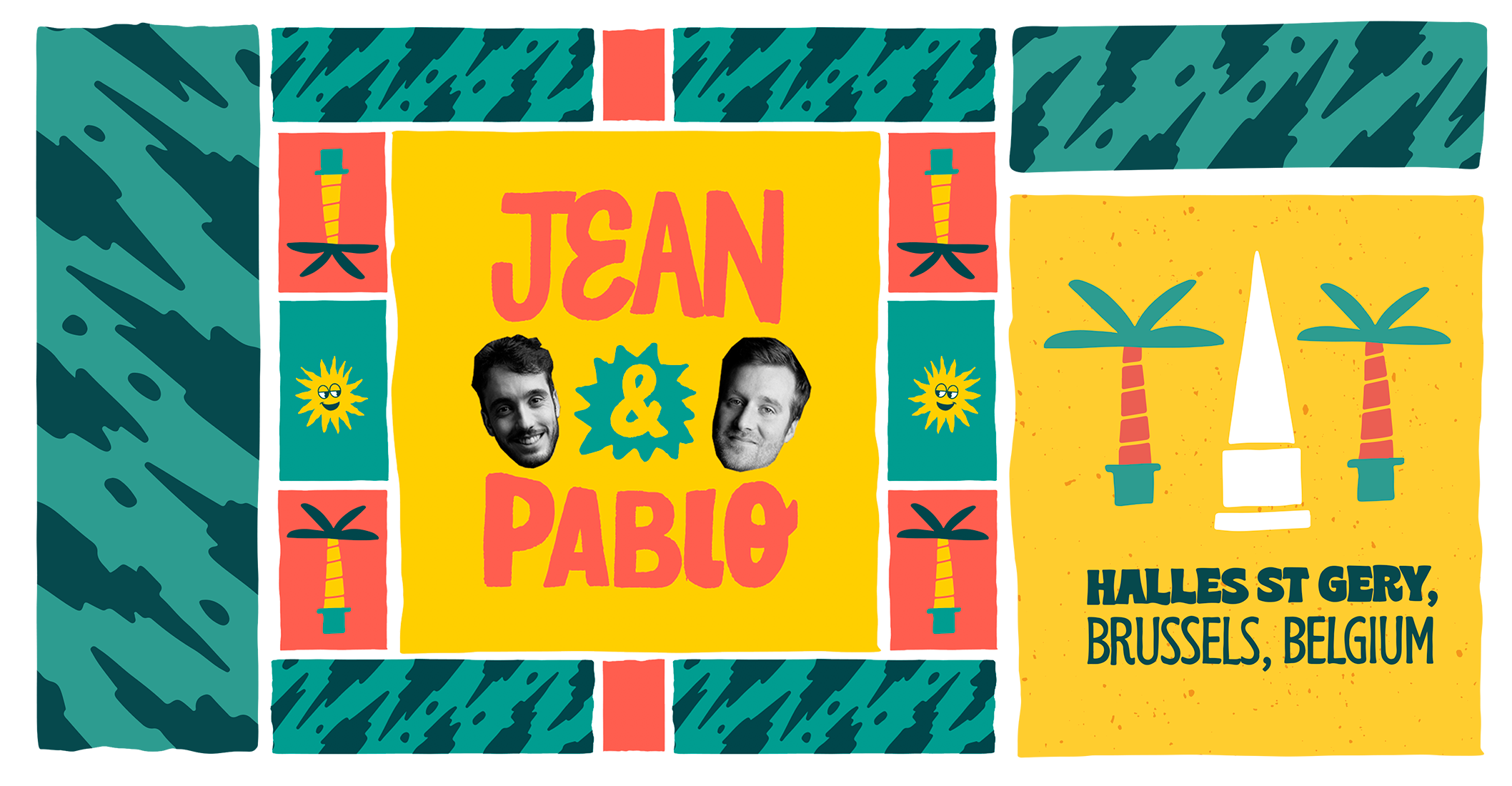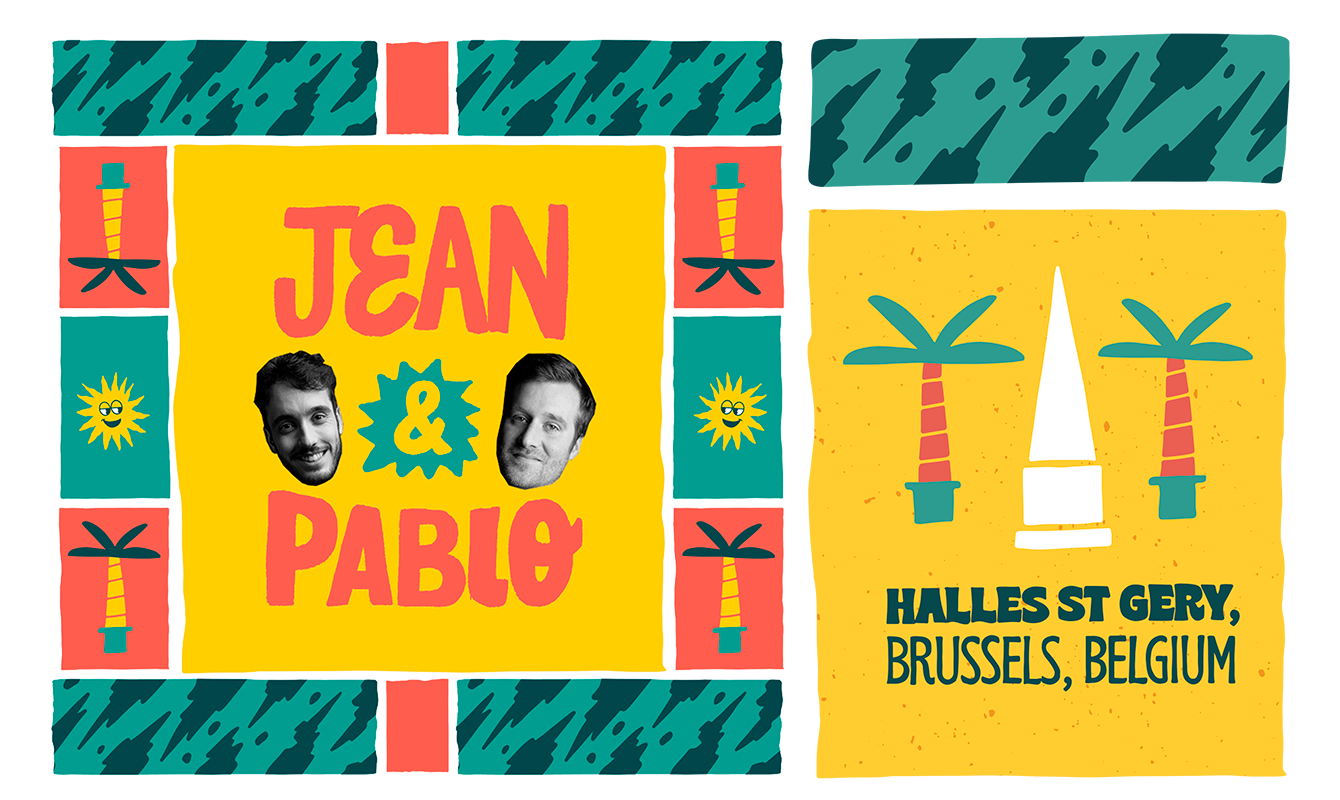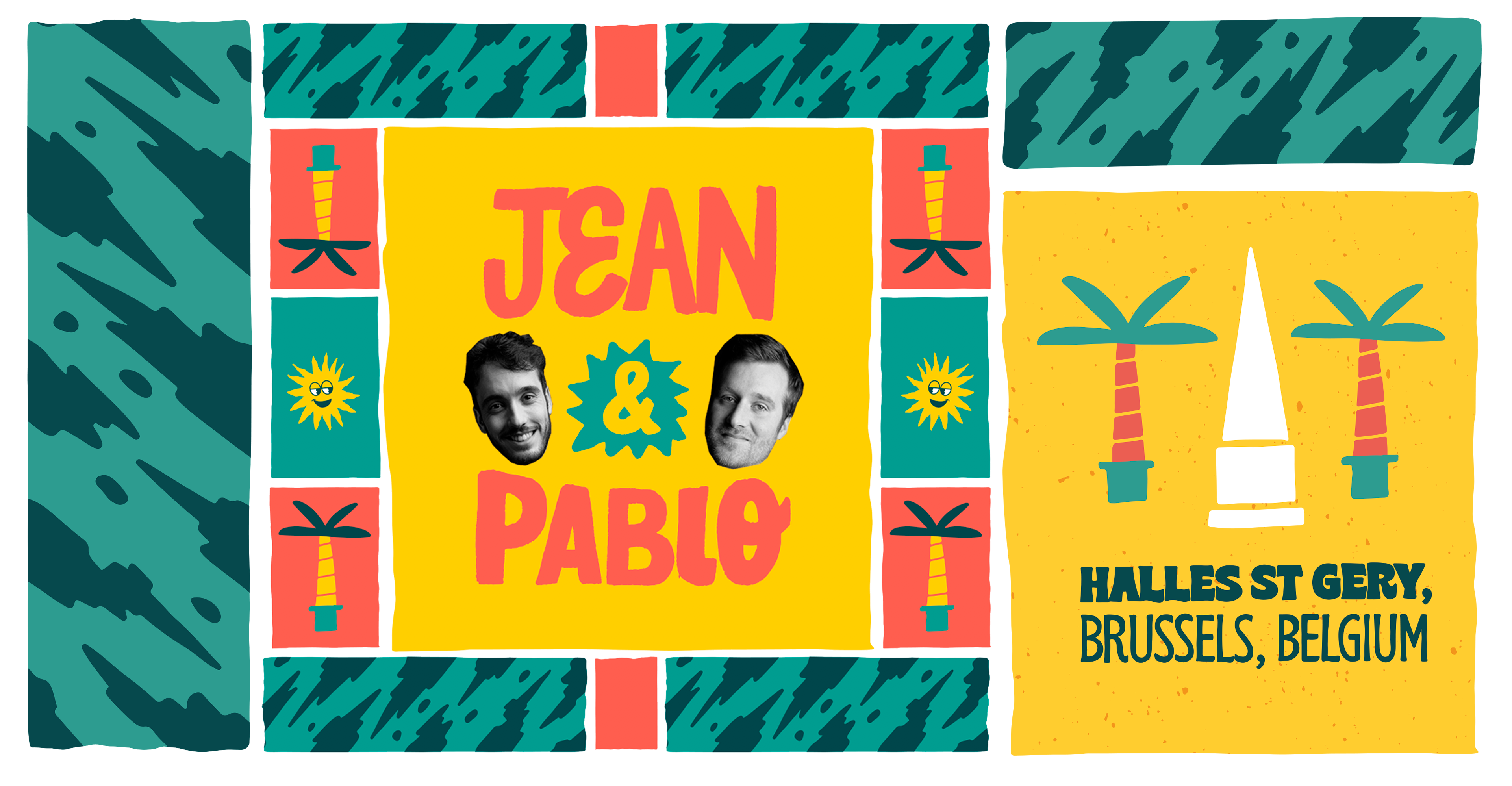 What is the idea, spirit and concept of this new identity you created?
It took us quite some time to come up with the concept. First we doubted a lot, we a had a lot of questions for ourselves. Sometimes we even got lost in abstract space … But the ongoing discussion with the Chalk team helped us to overcome these first steps and lay down the foundations of the identity. We really wanted to propose a concept that is coherent with the content and the values of this European Custom Board Show, with the skate and surf culture, the custom board culture and the DIY philosophy. All this on an international scale. Being both passionate about street art (we spray on walls, we create music, we mix, …), we took advantage of the fact that the European Custom Board Show was not only a collective art exhibition, but a real mix of different aspects of street culture : DJ sets, live music, graffiti, workshops, urbanity, architecture related to skateboarding, …
We decided to go with a sustainable identity that could be fine-tuned and updated year after year, edition after edition, with new colours and new illustrations for instance.
What were the most important steps to set up this new identity ?
To communicate, to share opinions and ideas, to go step by step, to get feedback from the team, not to get lost in space, … and to keep a full freedom in terms of creativity! That was the deal at the very begining of the project: to enjoy the freedom of creativity and to develop something we are proud of! Not only for the others 🙂
What were your major influences for this project ?
We would say… YeYe Weller, Studio Sun, Hedi Baka, old school Skate/surf designs, and many more…